Continuum 21 | French-American Business Summit
Registration will open soon *please note that booking the event in your calendar does NOT mean that you are registered. You need to register first if you want to attend an event.
Save the date for our FACC National Network Event!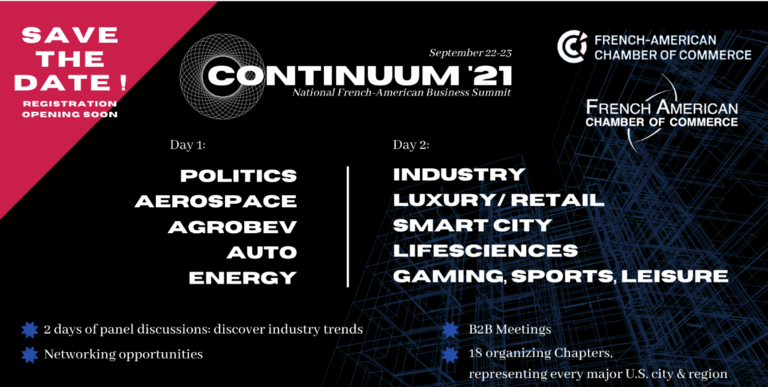 More info and registration link to come!