Join us for our "dejeuner de rentree" on the Sofitel terrace!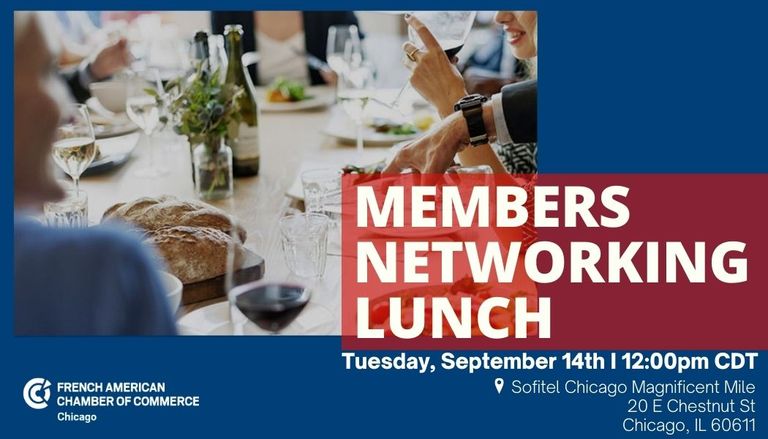 September may mean back to work, but it doesn't have to be the end of summer fun...
Join us on Tuesday, September 14th at 12:00pm at the Sofitel Chicago Magnificent Mile to celebrate the return to business and reconnect with other FACC-Chicago members!
Please note that for the safety and peace of mind of our guests, members, and staff, we ask that all participants in FACC-Chicago in-person events be fully inoculated against Covid 19 at least two weeks before the event date.