Young Professionals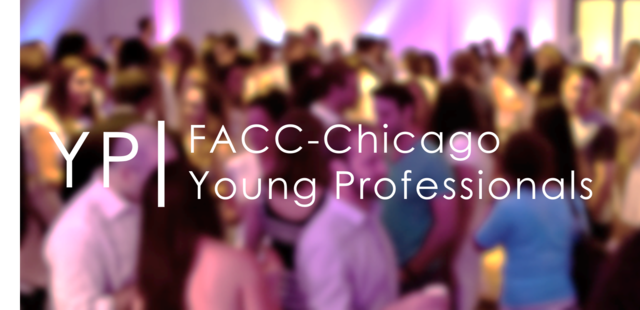 The Young Professionals Group (YP)
FACC-Chicago's Young Professionals group offers opportunities to network, learn and socialize with peers in the local French-American business community. Learn more about Young Professional member benefits here.
YPG Committee Co-Chairs
Alexandra Gantier-Hochart, CEO & Founder, AGH Communications LLC
Audrey Peronnet, Committee on International Relations, University of Chicago
We're looking for additional Young Professionals to join our committee! Please contact us for more information.
Past Programs
2019 FIFA Women's World Cup l Young Professionals Group FRANCE Kick-Off Event in Chicago
*Guests must register online here ($20 FACC Members / $30 Non-Members).*
Registration is not available at the door. Seating is limited.
Join the FACC Young Professionals Group the night before the kick-off match for an evening of networking and conversation with world-renowned experts in soccer and women's sports.
Appetizers and drinks included in ticket price.
GUEST SPEAKERS:
EVENT DETAILS
WHEN: Thursday, June 6th
TIME: 6:00 pm - 8:00 pm
WHERE: DLA Piper, 444 West Lake Street, Suite 900, Chicago, Illinois 60606
DRESS CODE: Business casual or show your colors and wear your favorite sports team jersey!
RAFFLE: Bring your business card and get a chance to win some cool raffle prizes!
This event is organized by the FACC-Chicago's Young Professionals Committee
The French-American Chamber of Commerce Chicago's Young Professionals Group offers opportunities to network, learn and socialize with peers in the local French-American business community. BECOME A MEMBER