Young Professionals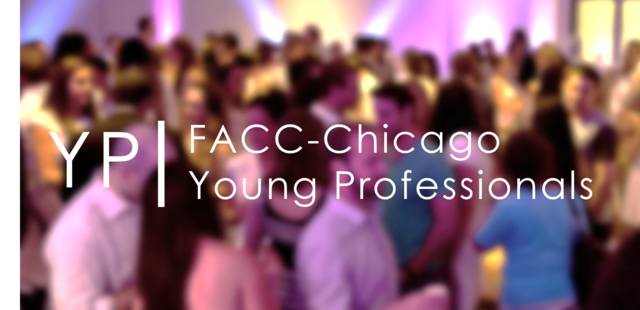 The Young Professionals Group (YP)
FACC-Chicago's Young Professionals group offers opportunities to network, learn and socialize with peers in the local French-American business community.
Learn more about Young Professional member benefits here.
Upcoming Programs
2019 FIFA Women's World Cup l Young Professionals Group FRANCE Kick-Off Event in Chicago
*Guests must register online here ($20 FACC Members / $30 Non-Members).*
Registration is not available at the door. Seating is limited.
This is where French and American excellence meet, where football and soccer come together… This is where Les Bleues will make us dream like Les Bleus, and where The Stars and Stripes will reach again for the stars. This is the FIFA Women's World Cup, and it will be hosted in beautiful France for the first time in history. History will become legend, and legend will become myth . . .
So be ready and join us in Chicago on the evening of June 6th to show your support for the French national football team and the USWNT. This will be an occasion to honor women in sports, and a very special day to remember our French-American friendship as we celebrate the 75th anniversary of D-Day.
GUEST SPEAKERS:
Payal Patel, Board Member - Women in Sports and Events (WISE)
Janet Rayfield, Women's Soccer Head Coach - University of Illinois Athletics
EVENT DETAILS
WHEN: Thursday, June 6th
TIME: 6:00 pm - 8:00 pm
WHERE: DLA Piper, 444 West Lake Street, Suite 900, Chicago, Illinois 60606
DRESS CODE: Business casual or show your colors and wear your favorite sports team jersey!
RAFFLE: Bring your business card and get a chance to win some cool raffle prizes!
This event is organized by the FACC-Chicago's Young Professionals Committee
The French-American Chamber of Commerce Chicago's Young Professionals Group offers opportunities to network, learn and socialize with peers in the local French-American business community. BECOME A MEMBER