🇫🇷 Bastille Day Celebration in Chicago 🎉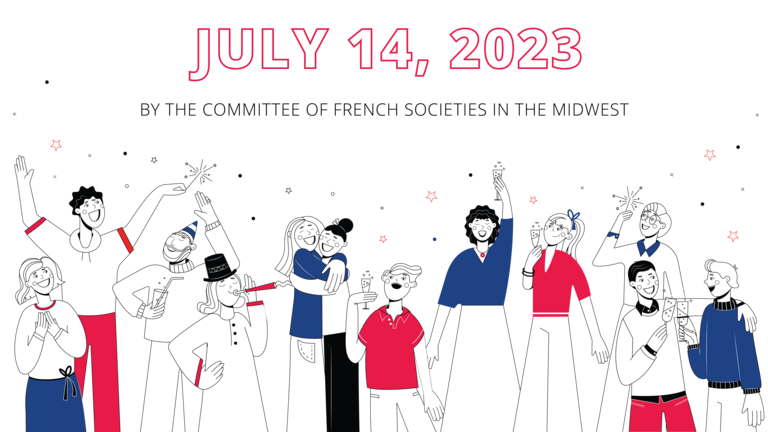 Join us on July 14th at Navy Pier in Chicago for an unforgettable evening of French culture, music, and delicious cuisine! This free event is the perfect way to celebrate the spirit of Bastille Day with friends and family.
🎶 Immerse yourself in the enchanting melodies of the Polyphonia Orchestra as they perform a captivating concert.
🍴 Indulge your taste buds with authentic French cuisine from our delightful food truck.
🍷🥂 Raise a glass of fine wine or champagne as you toast to the joys of the evening. We'll have specially curated wine and champagne glasses available for purchase.
⚾️🎈 Engage in friendly competition with our pétanque contest, a traditional French ball game that's both fun and challenging. Gather your team, showcase your skills, and see who emerges as the ultimate champion!
👧👦 We haven't forgotten about the little ones! We've prepared exciting kids' activities to keep them entertained throughout the event.
This is an event you won't want to miss! Spread the word, invite your friends, and join us for an evening of French joie de vivre. Let's celebrate Bastille Day together 🇫🇷🇫🇷