Register now for the Corporate Open House hosted by l'Alliance Française de Chicago, in collaboration with the FACC-Chicago!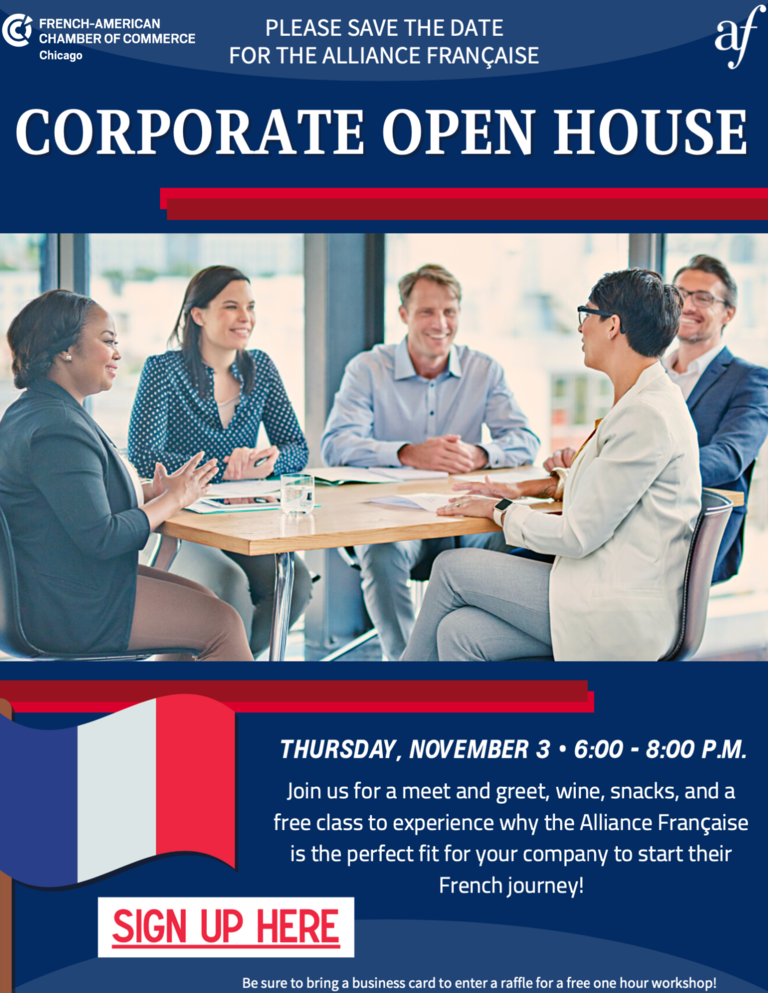 Join our Corporate Open House for a meet and greet, wine, snacks, and a free French class to experience why the Alliance Française is the perfect fit for your company to start its French journey!
Be sure to bring a business card to enter a raffle for a free one-hour workshop!


Expand your employees' horizons
The customized Corporate Classes at the Alliance Française are perfect for businesses looking to share the French language and culture with their team. With 275 million French speakers worldwide and an expected 700 million by 2050, it's not a question of whether or not to learn French… but rather how and when to start!
Whether you work with French companies, travel to Francophone countries, or simply want to offer a new benefit to your team members, the Alliance Française creates an enriching program tailored to your organization's needs.