In the second event of our D&I Series, speakers will share their perspectives on fostering a diverse and inclusive organizational culture.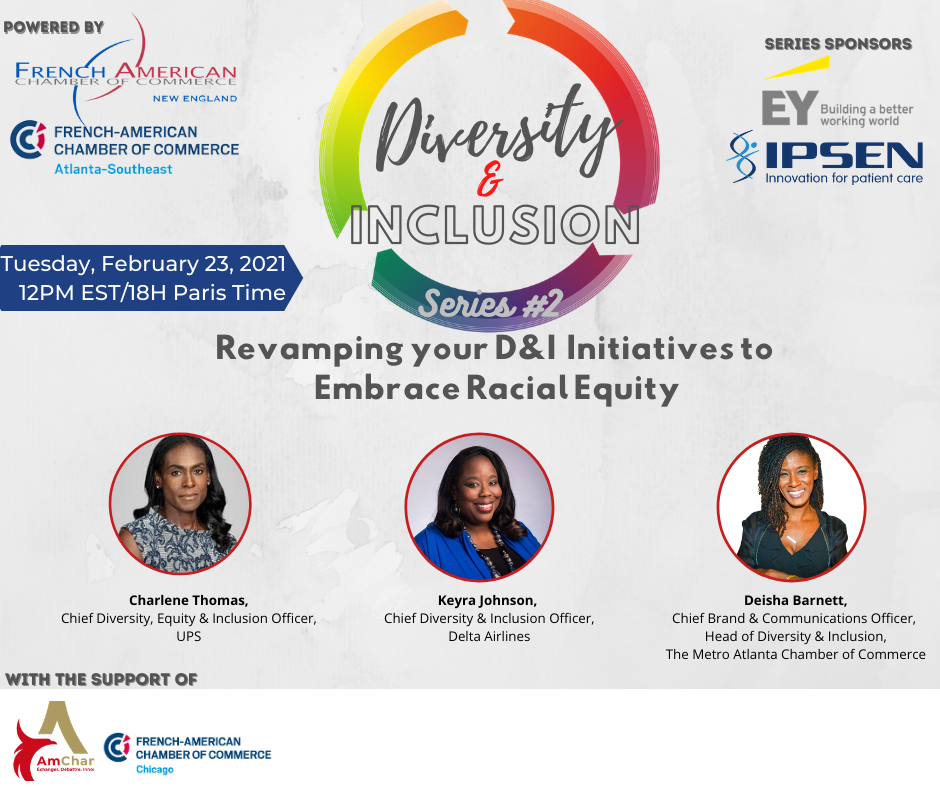 Fostering a diverse and inclusive work environment in which each employee feels welcome to be themselves is necessary for their wellbeing as well as for the growth of any organization.
Join our exceptional speakers as they will be talking about racial equity. Keyra Lynn Johnson and Charlene Thomas will share with us their experience and perspectives on the importance of implementing a racially inclusive work culture to ensure a greater integration and better representation of minorities.
The discussion will be moderated by Deisha Barnett, Chief Brand & Communications Officer, Head of Diversity & Inclusion at the Metro Atlanta Chamber and will be followed by a Q&A session with our guest speakers. This is a great opportunity for professionals of all sectors from all company sizes to discuss and share their perspectives on how we each address unconscious racial bias in the workplace.
This event is powered by FACC New England and FACC Atlanta, with the support of FACC Chicago and AmCham France.