Join us for our biennial general assembly to vote on board officers and to discuss FACC-Chicago business.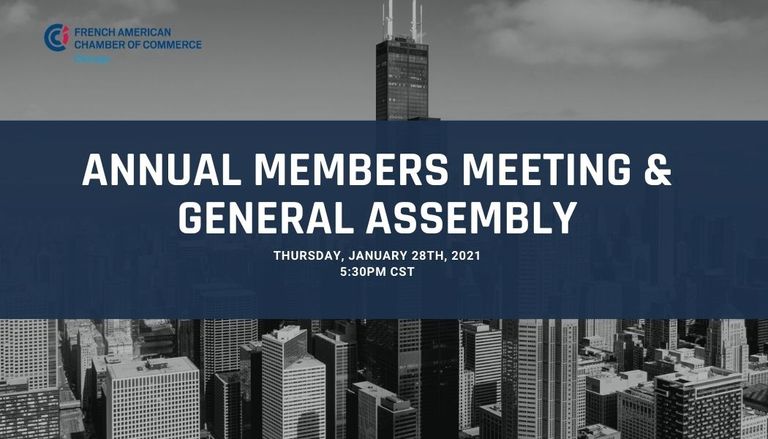 Current FACC-Chicago members are invited to attend our next biennial General Assembly to vote on directors and officers and discuss FACC-Chicago business.
To RSVP for the virtual General Assembly or to nominate yourself or someone else for an officer or board member position, please email Andrea Jett, Executive Director, by Friday January 22nd.
Please note that to join the meeting, your FACC-Chicago membership must be current.