Duo Mentoring Program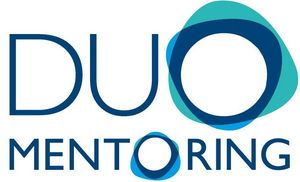 Overview:
The Duo Mentoring program is a partnership between the French-American Chamber of Commerce of Chicago (FACC-Chicago) and the Midwest Chapter of the Conseillers du Commerce Extérieur de la France (CCE).
This program offers French SME leaders and French entrepreneurs seeking to expand their business in the Midwest an opportunity to interact one-on-one with a local CCE member—an established entrepreneur or senior executive with deep knowledge of the region's business culture and a vast professional network.
The mentor's role is to provide guidance, insight and feedback to the mentee on his/her U.S. business strategy and development. (Details here.)
How does it work?
Selected Mentees will have an initial 1 to 2-hour meeting with a small group of CCE members. After the initial meeting, Mentees will be assigned a Mentor for a series of one-on-one meetings over a period of up to 12 months. (The number and frequency will be decided between Mentor and Mentee.)
The CCE Mentors are volunteers and participation in the program is free to the Mentees. As such, the program's success is based on trust, respect and confidentiality.
Mentee Qualifications:
Mentee's company must be a current member of the FACC-Chicago
This program is open to French entrepreneurs / heads of start-ups who created their company in the U.S. or any representative of a French SME expanding their business in the U.S.
Mentees must be Founders, Owners or General Managers
Application Process:
Candidates must submit the application form and a resume to executivedirector(@)facc-chicago.com
Applications are reviewed by a joint FACC-Chicago / CCE Midwest committee. At the end of the mentoring period, mentees and mentors will be asked to submit a final report to the FACC-Chicago and the CCE Midwest.