Committees • HR Focus • Focus group • Members • Evènements RH
Brown-Bag Lunch | Human Capital and Resources Working Group
Event ended
*please note that booking the event in your calendar does NOT mean that you are registered. You need to register first if you want to attend an event.
The Human Capital & Resources working group brings together professionals from both sides of the Atlantic to share expertise and experience.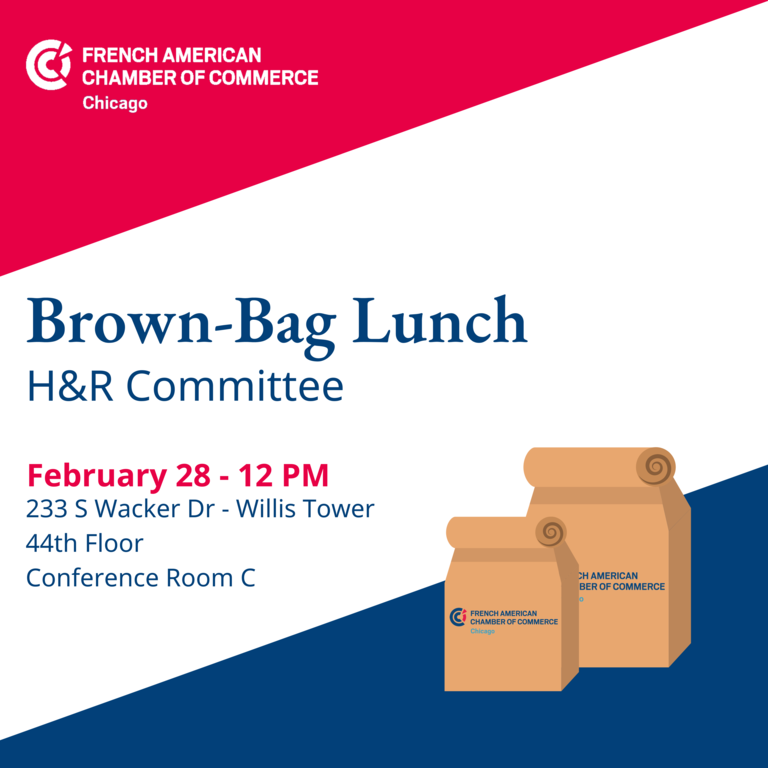 Brown-Bag Lunch for members only.
Free event.
To register, send an email to: events@facc-chicago.com