Join our virtual Café & Conversation and hear from new FACC-Chicago members.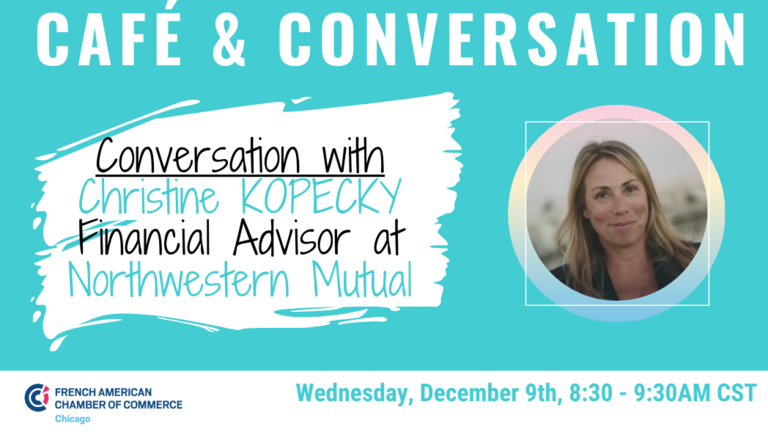 Café & Conversation
Wednesday, December 9th
8:30am - 9:30am CDT
FREE for FACC Members / $10 for non-Members
This event is in English.
Join us for a conversation with new FACC-Chicago member Christine Kopecky, Financial Advisor at Northwestern Mutual, on financial planning for globally mobile and expat families.
We will leave time for new members to introduce themselves and for small group networking.
Why do we charge a small fee for our online programs?
The FACC-Chicago is an independent, 501c6 nonprofit organization that relies on revenue from events, membership and business support services. For 40 years, we have been the main professional forum for the local French-American business community. We support local economic development by promoting our region as a destination for French businesses and facilitate cross-cultural communication, collaboration and partnerships.

In these difficult times and beyond, we want to be a valuable resource to our community and continue to offer high-quality, timely and relevant content.

Your support helps us accomplish our mission. Thank you!
Not yet a FACC-Chicago Member? Discover the benefits today! If you need to renew your Membership, please email information(@)facc-chicago.com