This 4th edition of our DEI Series will address diversity, equity and inclusion policies for global corporations.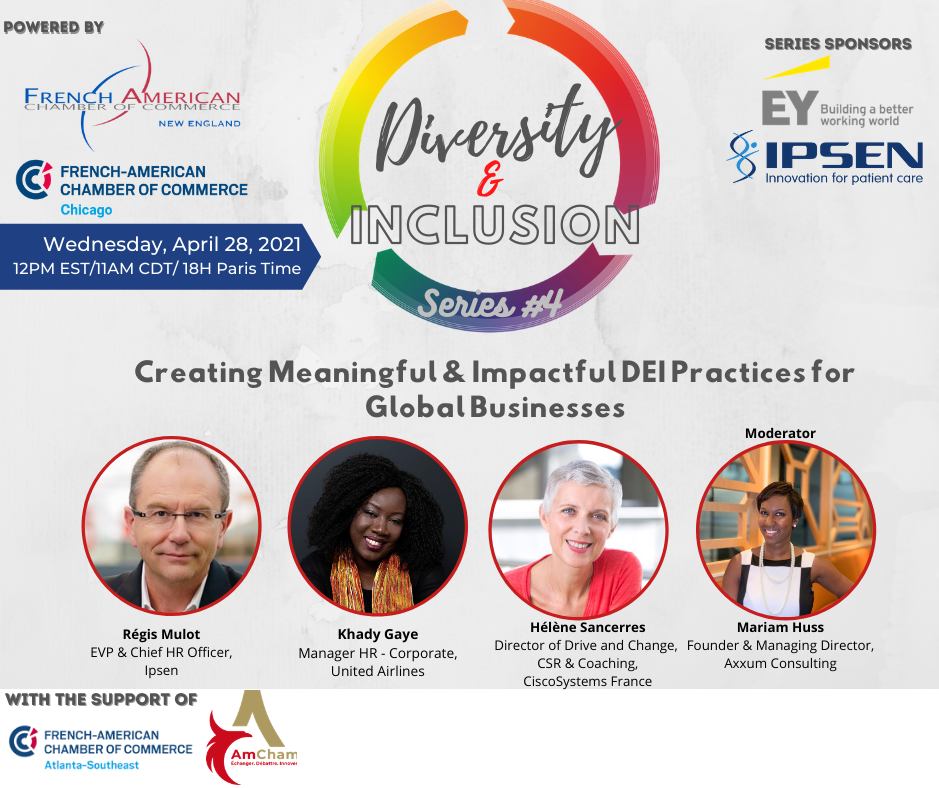 Join presenters Khady Gaye, Manager of Corporate HR at United Airlines, Helene Sancerres, Directeur de la Conduite du Changement, de la RSE et du Coaching at Cisco France, and Regis Mulot, EVP and Chief HR Officer at Ipsen for a conversation on corporate DEI policies and in the U.S. vs in France.
Panelists will discuss:
How diversity, equity, inclusion are addressed in global companies with a presence in France and in the U.S.
Cultural differences that can impact how corporate policies are implemented in different countries
Bringing cultural awareness to internal conversations about DEI
How to ensure lasting and impactful DEI practices
Mariam Huss, Founder and Managing Director of Axxum Consulting, will moderate the discussion.
This event is organized in partnership with FACC New England, FACC Atlanta and AmCham France.