Join us at our Annual FACC-Chicago General Assembly Meeting!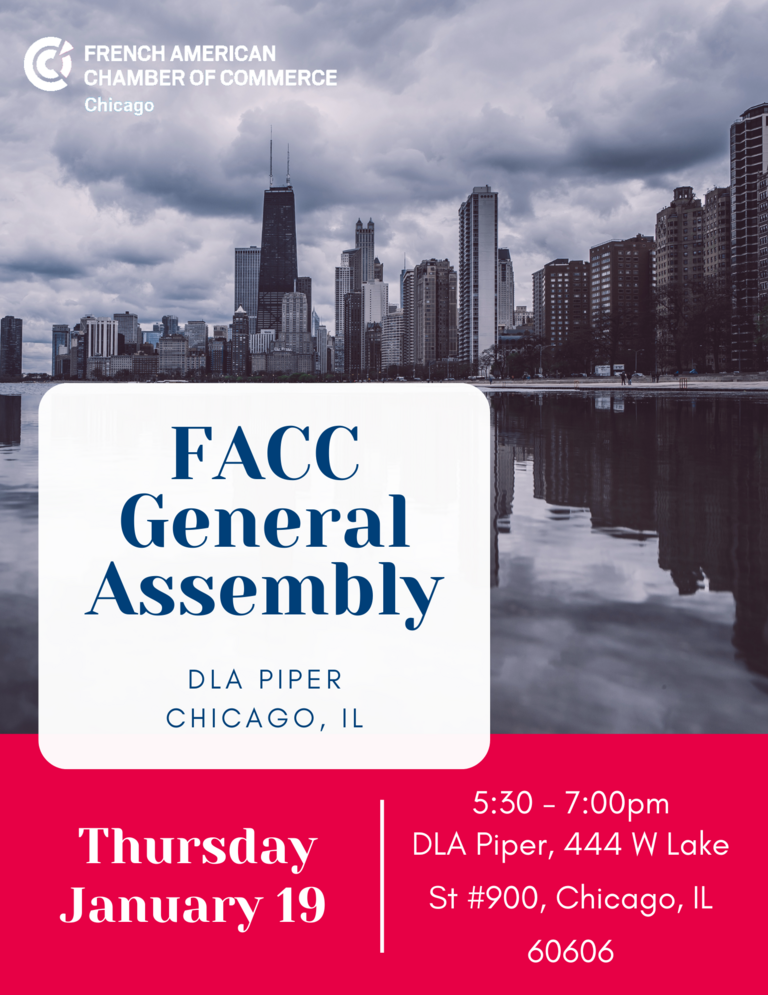 Come to our general assembly meeting to learn more about our upcoming events, FACC-Chicago strategy, new committees, clubs, and more!
Our meeting is taking place on the 44th floor of the Willis Tower in the library on Thursday, January 19th. All FACC-Chicago members are welcome to join!