Meet Robin Ficke, Senior VP of Research at World Business Chicago as she guide us through 'Chicago, the Hub of the Food Industry in the U.S'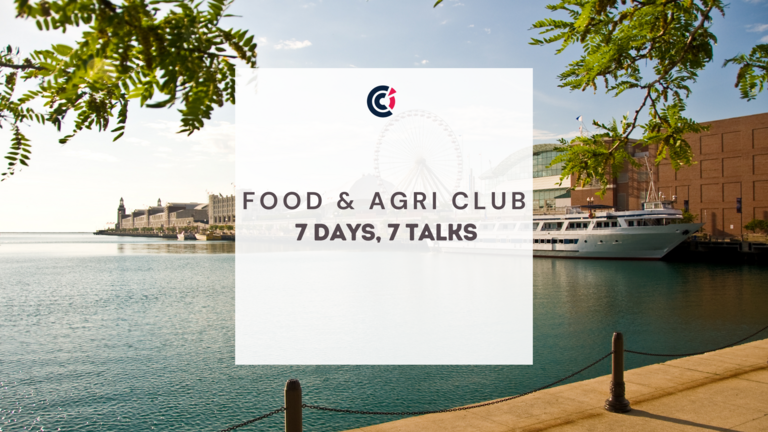 🟣7 Days, 7 Talks🟣
Join us for the second conference of '7 Days, 7 Talks,' presented by our Food & Agri Club, meticulously organized by our dedicated Chairmen, Stephanie and Mark.
We're thrilled to welcome Robin Ficke, Senior VP of Research at World Business Chicago, as our esteemed guest speaker. Robin will guide us through 'Chicago, the Hub of the Food Industry in the U.S.: Past, Present, and Future.' Discover the rich history, thriving present, and exciting future of Chicago's food landscape.
In this immersive discussion, she'll trace the roots of the food industry in Chicago and its surrounding region, uncovering how and why it all began. Discover the historical foundations that laid the groundwork for this food hub.
We'll also dive deep into the present, exploring the industry's current strengths, growth drivers, and key trends. From talent and research and development to emerging patterns, our discussion will provide a comprehensive view of the sector's dynamic landscape.
But that's not all. We'll peer into the future, examining the exciting prospects that lie ahead. Delve into discussions about investments, the role of incubators, and the trajectory of this ever-evolving industry.
This is your chance to dive into the epicenter of culinary innovation. Don't miss it!
Register now!