Members • Meeting & Exchange
#MeetOurMembers - Gerflor, Flooring Innovation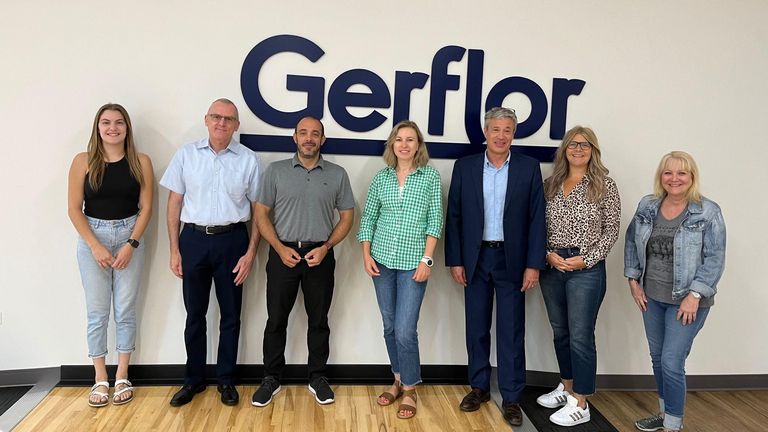 An enlightening journey into Gerflor USA flooring innovation, guided by Matt Plisz and Michel Rochard!
In a rapidly evolving world, the demand for innovative solutions that enhance our lives while contributing to a sustainable future has never been greater. Enter Gerflor, a company that is redefining the flooring industry through its commitment to creativity, safety, and environmental consciousness.
Gerflor's Vision and Mission:
Vision: In this fast-changing world, Gerflor strives to improve people's lives, by providing safe and creative flooring solutions that exceed their needs and contribute to a better world.
Mission: Rooted in innovative thinking, Gerflor strives to create flooring options that not only exhibit artistic excellence but also integrate eco-friendly practices. Their unwavering dedication to partners' success is at the heart of everything they do.
Innovation:
At the heart of Gerflor's success lies a commitment to innovation. Their portfolio extends beyond traditional flooring, incorporating decorative finesse, eco-consciousness, and specialized expertise. This approach resonates with their mission to foster a world where aesthetics, safety, and environmental responsibility coexist.
Inside Gerflor's World:
Our recent visit to Gerflor's warehouse was a testament to their visionary approach. Led by Matt Plisz and Michel Rochard, the experience offered an insight into the fascinating world of flooring innovation. We got to see the cool technologies!
A Future Driven by Innovation:
The company's commitment to innovation, creative expression, and environmental consciousness positions them as a beacon of hope in a world seeking responsible solutions.
We're excited about the possibilities Gerflor presents for our future. It's not just paving floors but also a path to a brighter, more conscious world.