Members
#MeetOurMembers: Roquette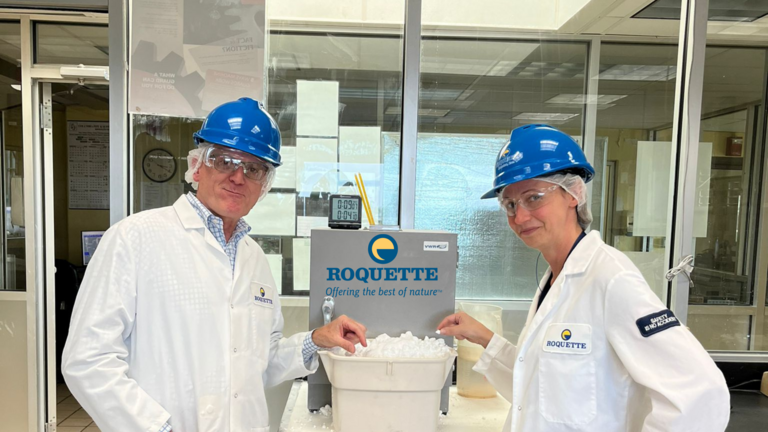 Exploring Roquette's sustainable plant-based solutions
Roquette: Leading the Way in Healthy, Natural Ingredients
In a world increasingly focused on sustainability, health, and the well-being of future generations, Roquette emerges as a global leader in plant-based ingredients. With a legacy dating back to 1933, Roquette has continually evolved, becoming a pioneer in plant proteins and a prominent provider of pharmaceutical excipients. The company's mission goes beyond business; it's about harnessing the potential of nature to address contemporary and future societal challenges.
Roquette's Big Idea:
Roquette dreams of a world where we use the goodness of nature to make the best things for our food, health, and nutrition.
Roquette collaborates closely with its customers and partners to develop innovative, natural ingredients that cater to unique and essential needs. These ingredients play a pivotal role in enabling healthier lifestyles and even contribute to life-saving medicines.
A Look at Roquette:
Our recent visit to Roquette allowed us to explore the heart of their operations. Roquette's dedication to sourcing all its raw materials from natural origins was evident throughout the visit. This commitment to nature serves as the foundation for their innovative ingredients designed for the food, nutrition, and health markets.
Caring for the Planet and Its People:
Roquette really cares about the Earth and the people on it. The company is deeply committed to sustainable development, always mindful of the impact on resources and territories. Their focus is on life and nature: looking to preserve the planet by reducing their environmental footprint; inventing solutions designed to create value for consumers, society and the planet; and caring for people to create a positive impact on lives around the world.
Making a Global Impact and Its People:
With a presence in over 100 countries, a turnover of 3.9 billion euros, and more than 8,000 employees worldwide, Roquette is not just a business; it's a global force for positive change. They're not only leading the charge in plant-based ingredients but also pioneering sustainable practices that resonate with the values of today's conscious consumers. They're not just a company; they're making a difference.
Our visit to Roquette showed us they're not just making ingredients; they're making the world better. Beyond being a global leader in plant-based ingredients, Roquette's commitment to sustainability and innovation reflects their dedication to improving the well-being of people worldwide. We're excited about how Roquette is helping us live better and take care of our planet.
We are immensely thankful to Roquette for opening their doors to us! A special thanks to Celine Deneuville, Plant Manager, for guiding us through the tour.